A few weeks ago, I went out to dinner with some classmates in Little Italy. Ten of us sat around one table, doing round-robin rotations with the basket of bread and gossiping about the few straight boys in our class. At one point, I was talking to Erin, sitting next to me, and the conversation turned to the mole people in the New York subway system. Across the table, another girl overheard snatches of our conversation and exclaimed: "Mole people?! Are you serious?!" (The interrobangs were obvious from her tone of voice.) "Like, as in, face of a mole, body of a… people?"
In the way of ten girls out to dinner, we all found this hilarious, and explained between giggles that mole people are fully human. But that night, after some random Googling, I discovered the terror of the bloodthirsty mole people rising from the depths of the earth. Thank god for campy black-and-white horror flicks. Mole people: face of a mole, body of a people. (Also the hands of a mole, from what I can see.)
Storywise, there's a lot you can do with a monster that's part human. We know more about what it's like to be human than about what it's like to be a mole.
So, the question becomes, if you plumb the depths of bad '50s horror, plus myths, scifi, and Harry Potter, is it possible to find every conceivable variation of half-human creature? Let's find out! I'm going to go through my slightly ridiculous compendium of known fictional creatures. Feel free to skim, and at the end, I challenge you to present me with your wildest idea for a never-before-seen creature.
Semi-Humans
In theory, there are a few different ways you can get a part-human being. The most obvious… well, it sort of doesn't bear thinking about in a non-fantasy world. Half-human hybrids made the old-fashioned way tend to be discriminated against, with interspecies marriage among intelligent beings seen as comparable to interracial marriage in our own world. Witness:
         Hagrid the half-giant                Spock the half-Vulcan                Hellboy the half-demon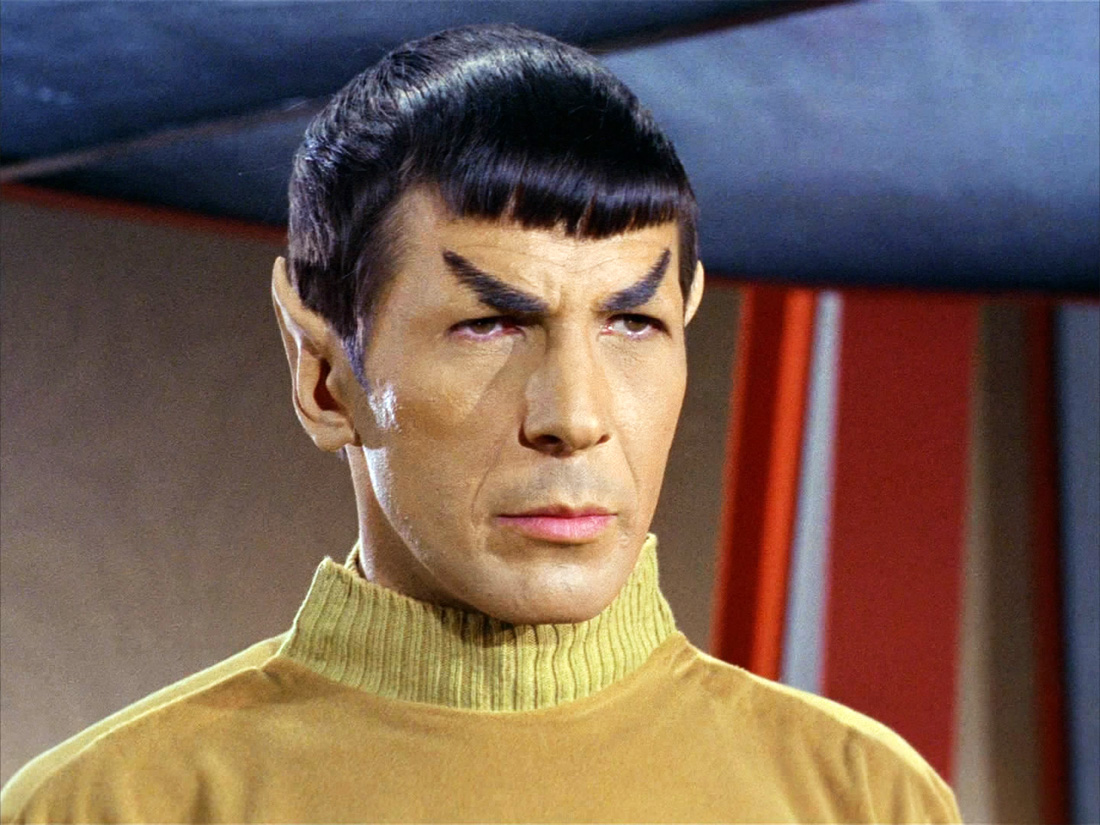 Giants, Vulcans, and demons each have their own culture and norms, and there's a "child of both worlds" element that means that hybrids don't quite fit in anywhere. It's very sad.
Then we have entire species that are half-human, half-something else. It's not a natural genetic blending, it's a strict cutoff. The species has its own name and culture, usually based in mythology. Witness:
Mermaid (top half human, bottom half fish)
Centaur (top half human, bottom half horse)
Satyr (top half human, bottom half goat, plus horns and a beard)
Angel (body of a human, wings of a bird)
Fury (body of a human, wings of a bird, personality of a woman scorned)
Sphinx (head of a human, body of a lion, wings of an eagle)
Again, these can be very fun to appropriate for stories, because Narnia centaurs are different from Harry Potter centaurs are different from Percy Jackson centaurs, depending on how horsey you want to make them.
Then we've got human-but-not or human-plus (or occasionally human-minus). Giants are human-plus. They're just like humans, plus they're gigantic. The same arguably applies to most superheroes. The same with cyborgs. I'm going to skip the pictures because this section is getting long—let's move on to:
Shapechangers
Okay, so vampires. This is a vampire.
These are also vampires.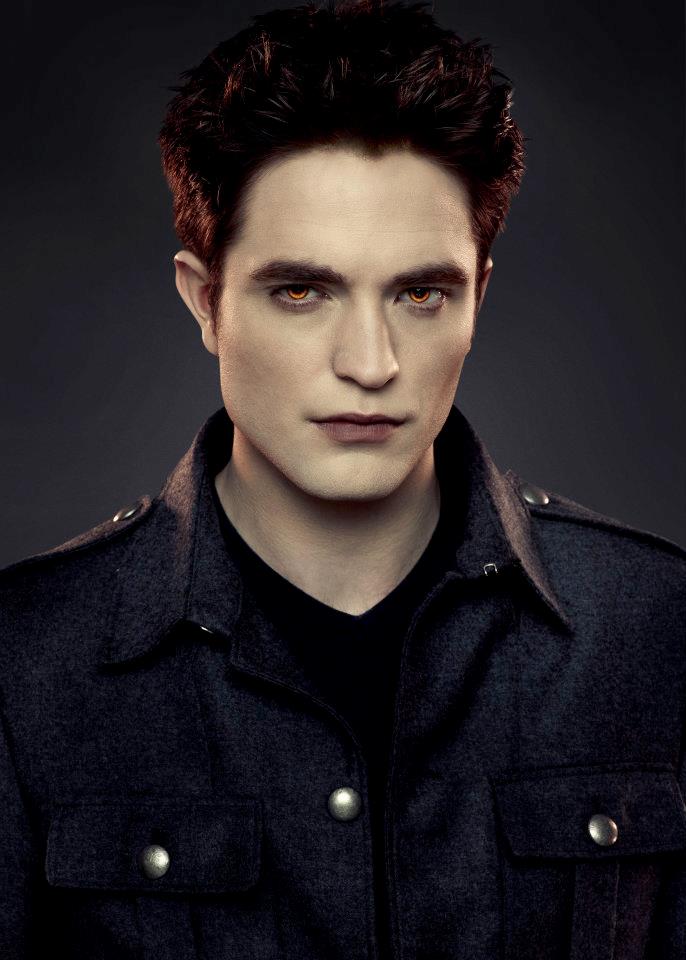 Can we come up with a standard definition for what a vampire is? Is it a human that can turn into a bat? Half human, half demon? Human-plus with fangs and super strength? Human-minus with no soul?
There's really no good framework for vampires. They're part human, sure, but no one can agree what the other part is. And yet, they're MASSIVELY popular in fiction, because again, every author has his or her own take on the myth.
Let's look at more obvious shapechangers, most of which come with prepackaged stories. We have:
Werewolf (Human that turns into a wolf)
There's a narrative arc here. Bob starts out as a normal person until he's bitten by a werewolf. Next full moon, bam, he blacks out and wakes up in his neighbor's henhouse surrounded by dismembered chickens. He struggles to control himself, to come to terms with his new identity. It's a good story, a very human story, but if you're going to write a new werewolf story then you have to take that basic framework and twist it 90 degrees, make it new again.
Selkie (woman that turns into a seal/seal that turns into a woman)
If you're Irish, you know the selkie story already. If not, go watch The Secret of Roan Inish right now. There's a lot to be said about selkies and feminism, and it's a less-known mythology in the U.S. I anticipate that selkie stories will be the next big thing.
Zombie (human that turns into an icky dead thing and generally doesn't turn back)
or
Yeah, Warm Bodies is a pretty good example of how to take the traditional story of a shapeshifter and make it new. The reason that movie works is because we all know the zombie apocalypse narrative so well.
Keep in mind, the "shapeshifter" category also includes humans who can turn into whatever they want, like:
                                Animagi                                         Animorphs                                Wildmages
So far, so obvious, right? Now comes the broadest category of all:
Anthropomorphisms
Pretty much every third children's book features some sort of anthropomorphism. If you have a half-human half-bear, you have to decide physically which bits are which, how much this human-bear thing has been influenced by each culture,  how it came to exist in the first place, etc. But if you have a (random, unexplained, alternate-universe) talking bear, you can make it as human as you want. It can stand on two legs, wear clothes, pay taxes, watch TV, use opposable thumbs, and be essentially human in every way that matters—but it's still a bear, and therefore novel and exciting.
Anthropomorphisms are not just for kids, though. Doctor Who loves anthropomorphic aliens, because the writers can claim that these creatures evolved from primitive Earth species. Science! (Also it means they can use people in costumes instead of full-on CGI)
            Catkind                         Tree of Cheem         Silurian (lizard)         Judoon (rhino)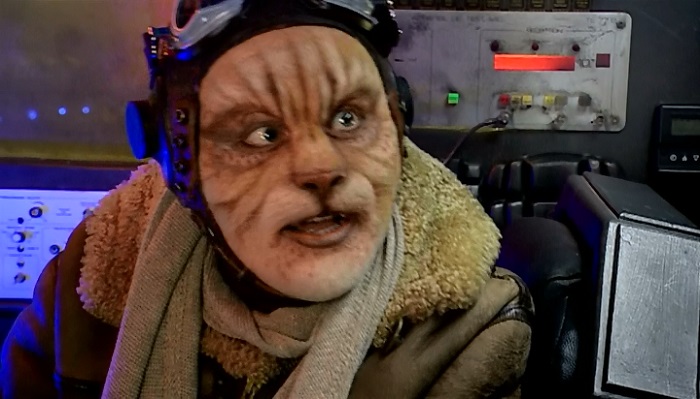 Tritovore (fly)                              Saturnine (fish)               Racnoss (spider)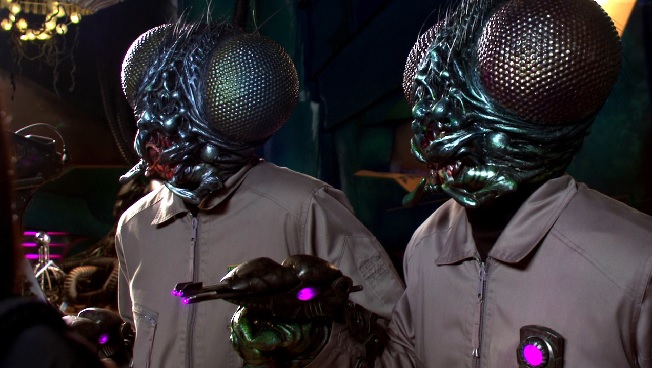 So here's the fun part. Since there are so many categories and subcategories and mythologies attached to humanishness, I decided to type in my craziest thoughts for hybrids and try to stump Google image search. In the name of literary investigation, of course. To see if there are any truly original ideas left to play with. Behold:
     Rock person             Frog person           Moose person     Lobster person  Rabbit person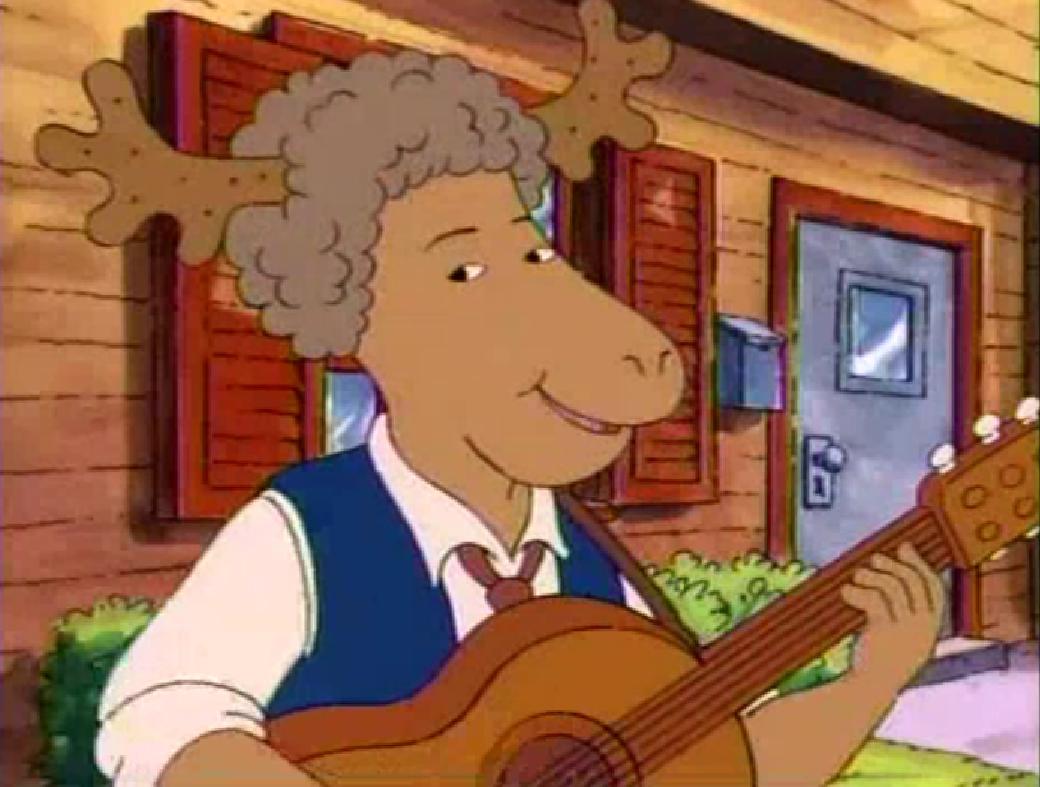 Rat person            Mushroom person    Turtle person       Doll person     Sheep person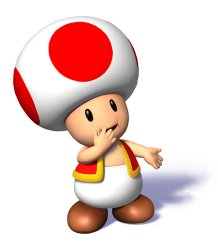 Bee person    Pineapple person    Cheese person       Dandelion person    Chocolate person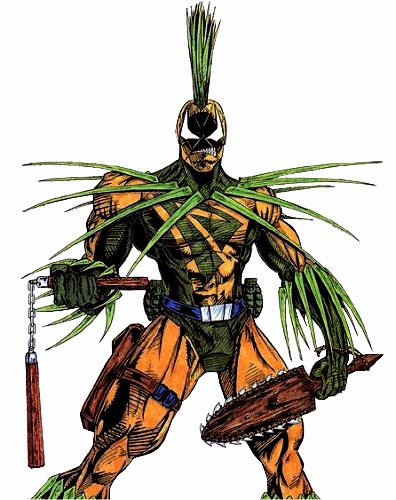 Cloud person                Pterodactyl person            Rooster person            Meerkat person
The Internet is a wide and wonderful place. However. I did manage to stump Google six times. Not pictured:
Protozoan
Cockroach
Lemur
Wooly mammoth
Emu
Platypus
Therefore, I present you with an opportunity. Comment on this entry. Seriously, please, comment. Give me three things:
A creature with which to morph a human (pictured or not pictured)
Whether you would like this to be a semi-human, a shapechanger, or an anthropomorphism (anthropomorphisms will wear clothes, walk on two legs, and talk.)
Your creature's name. You can also give any special instructions, if you want to get creative.
I will take my favorite suggestion and write you a story about that creature's adventures. This story will appear on my blog in one week's time. If I'm feeling inspired, I'll even draw/Photoshop a picture for you. Together, let's contribute something new to the annals of the Internet.